First click may open some ads. We know ads can be a pain, but they are our only way to maintain the server. Your patience is highly appreciated. Thank You!
If you get Openload Video Ads, just Refresh the page to SKIP the Ads. Also if you have questions you can visit our FAQ here :
Frequently Asked Questions
Video Sources
17 Views
Future Man 2x2
The
Tiger and Wolf arrive in the future they created. Tiger is not welcome in The NAG (The New Above Ground) so she heads to The Mons where she learns humanity is moving to Mars, her DNA created the cure, and Stu Camillo is alive and well in hologram form.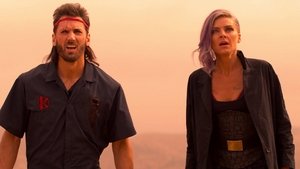 Jan. 11, 2019