First click may open some ads. We know ads can be a pain, but they are our only way to maintain the server. Your patience is highly appreciated. Thank You!
If you get Openload Video Ads, just Refresh the page to SKIP the Ads. Also if you have questions you can visit our FAQ here :
Frequently Asked Questions
Video Sources
13 Views
Future Man 2x9
The Ballad of PUP-E Q. Barkington
Stu sends commandos to abduct Josh in the NAG – chaos and bloodshed ensue. Wolf realizes Stu is evil and seeks revenge, trying in vain to make Tiger see the truth. Josh and Wolf learn the identity of Achilles, the elusive leader of the Pointed Circle.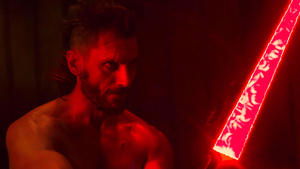 Jan. 11, 2019